Northern Winds Outfitting
Come hunt over 3 million acres of waterfowl habitat in Alberta with our team of professional guides. Canada waterfowl hunts may include Canada geese, speckle-belly geese, snow geese, mallards, pintails and more. The fall migration of waterfowl is the perfect time of year to join us for an amazing Alberta duck and goose hunt you won't regret.
A typical waterfowl hunt with Northern Winds Outfitting will put you in a dry grain field in the morning hunting Canada geese out of a layout or upright willow blind. Lunch includes a trip to town for a hearty meal, followed by a little relaxation time. The afternoon waterfowl hunt will bring us back to a grain field or perhaps a pothole where the ducks are rampant.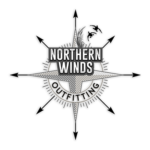 FEATURED SERVICES