You can use them in your bag or in the field.  There are many options and we list a few that have received best reviews.
1. BoneView Ozone Generators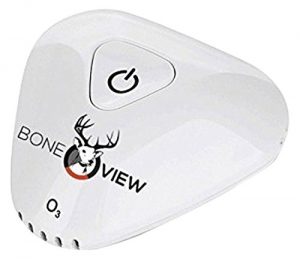 Small but mighty. Compact yet powerful ozone generator designed to eliminate odors from hunting clothing & gear including body odor, sweat, bacteria, chemicals, and smoke. According to the reviews this product works really well. 
Available at Amazon and other retailers for $30.00.
2. Ozonics HR-300 Scent Elimination System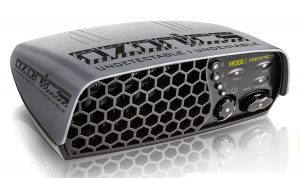 Advanced scent-elimination technology that's perfect for every stage of your hunt. Get 45% more scent-destroying ozone and create even more opportunities in the field.
Overall good reviews, major drawback is the battery life.
Available at Amazon and other retailers for $399.00
3. Scent Crusher Bag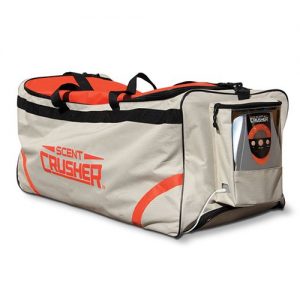 Destroy odors with the power of ozone thanks to the Scent Crusher Ozone Gear Bag. This bag can eliminate unwanted odors before your next hunt in as little as thirty minutes. Sanitize your gear on the way to the hunt thanks to the vehicle adapter. Simply place your gear in the bag and turn on the ozone generator for thirty minutes.
Price ranges from $199 to $250.
4. Scent Crusher Bag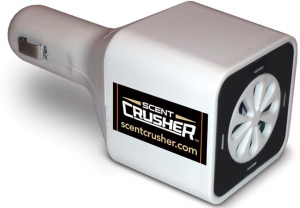 The Scent Crusher Ozone Go is designed to remove odors and contaminants from your vehicle using the power of ozone. The chemical free ozone destroys odors in 30 minutes. Simply plug the unit into your vehicle's 12-volt outlet for hassle-free use.
Available at Amazon an other retailers for $40.
5. Scentlok Enforcer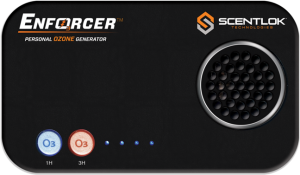 Personal ozone generator. Destroys odor molecules & bacteria . Portable & rechargeable with a battery life: Up to 8 hours.  1 & 3 hour operating mode.
Available at Amazon an other retailers for $99.